Everything you want to know about the undiscovered destination Karlovac and its beautiful surroundings
Croatia is a real family destination. As a lover of this country, I enjoy discovering the places that are hidden from most holidaymakers. Karlovac is such an unknown city that deserves to be put in the spotlight. The city is only 50 kilometres away from the capital Zagreb. Thanks to its good accessibility at a crossroads, this destination is ideal for a short stop on the way to the coast, but it is also very attractive to spend a full luxury glamping holiday here. And for those who don't feel like spending their well-earned sunshine hours in the car: an affordable flight to Zagreb is easily booked.
The city situated on four rivers
Karlovac, located in the eponymous Croatian province near the border with Slovenia, may not be a holiday destination you immediately think of. Fortunately, because it is precisely for this reason that the city is not yet overrun by tourists. The city centre is buzzing with hip cafes like the Papa's Bar, local shops and atmospheric restaurants with live music and views over the rivers. These rivers are important for Karlovac. No less than four rivers come together here (Korana, Kupa, Mrežnica and Dobra). This results not only in beautiful green scenery, but also in an environment where there is plenty of fishing, sailing and swimming and where adventurers can raft and canoe to their heart's content.
Historical sights Dubovac
In Dubovac you will find parks to relax, a city museum, a military museum, the church Presveto Trojstvo, freshwater fish in aquarium Aquatika, city theatre Zorin Dom and a number of interesting galleries. The main attraction is the old castle Dubovac from the 13th century. From the tower you have a breathtaking view of the city and surroundings that you do not want to miss. End the day with a beer from the local brewery Karlovačko. živjeli!
"Its central location makes it a perfect base for another absolute must-see: the Plitvice Lakes National Park."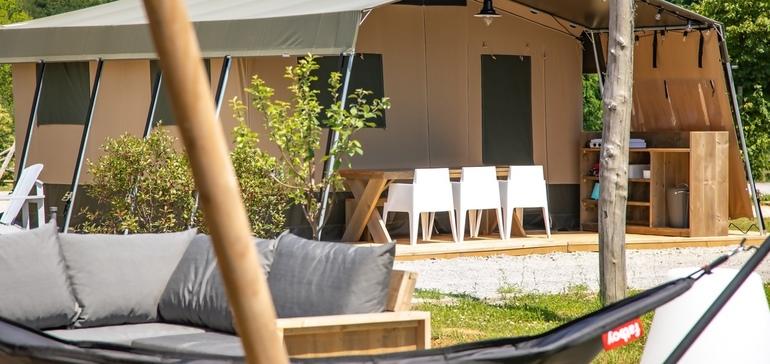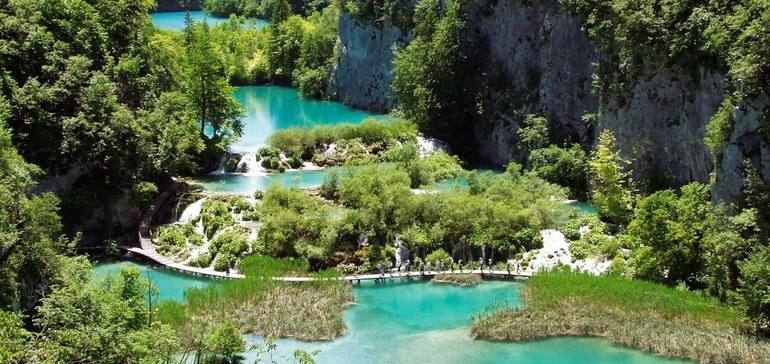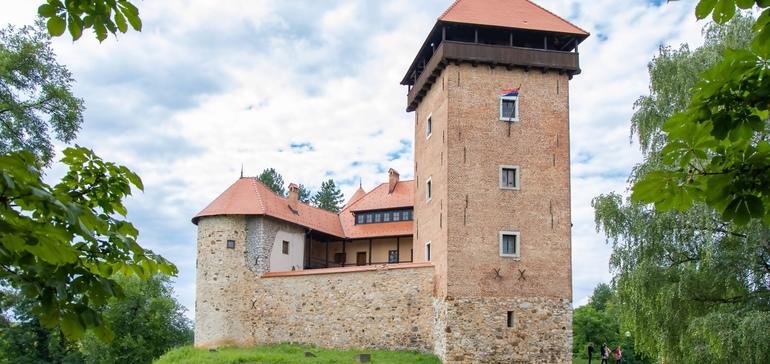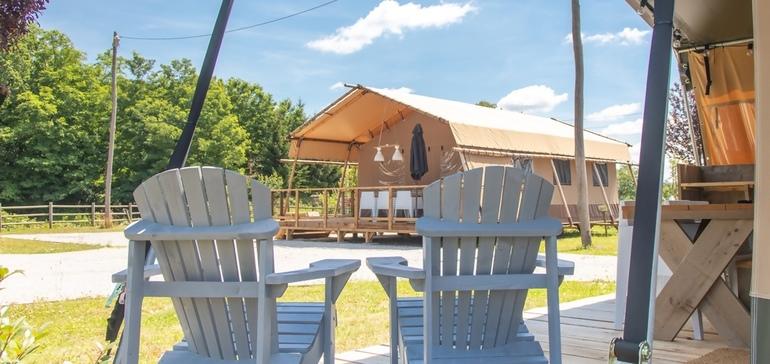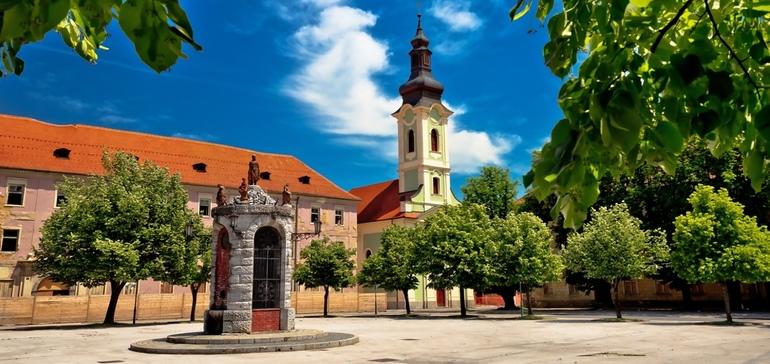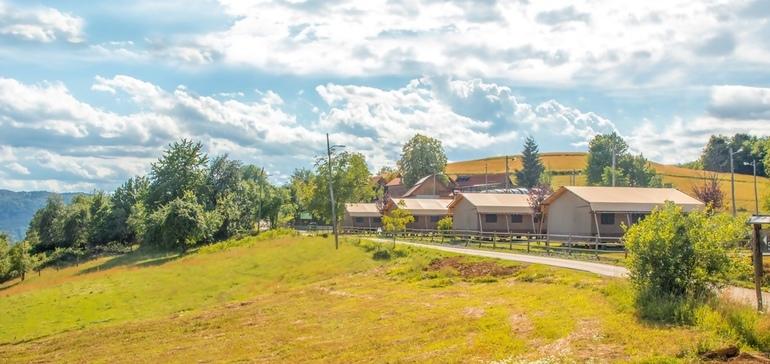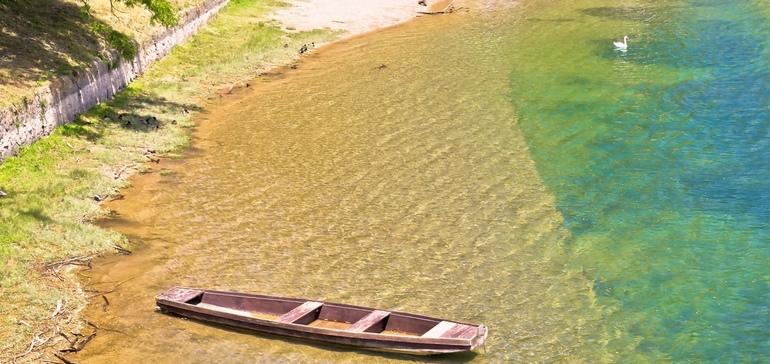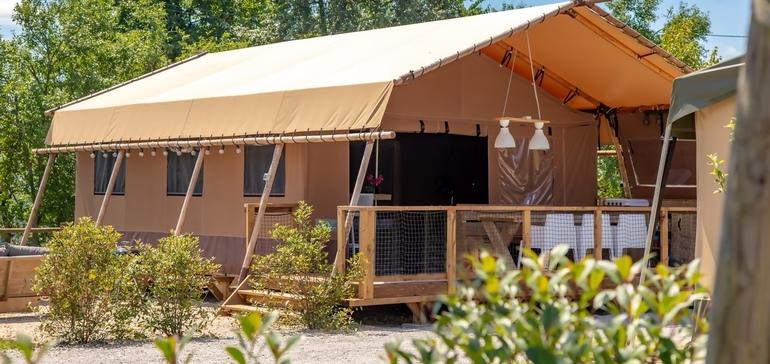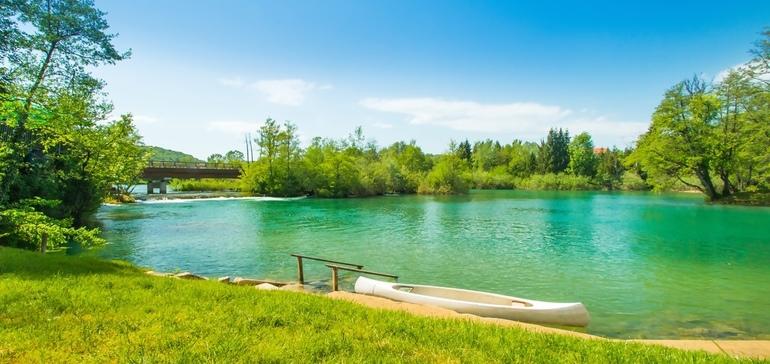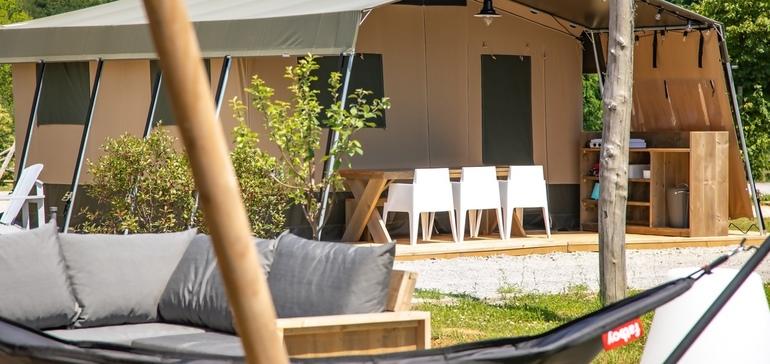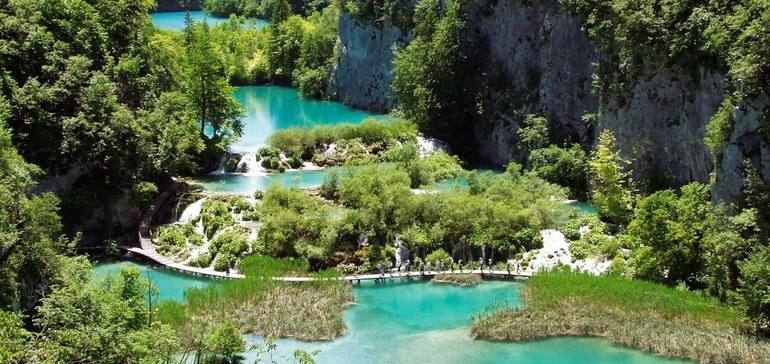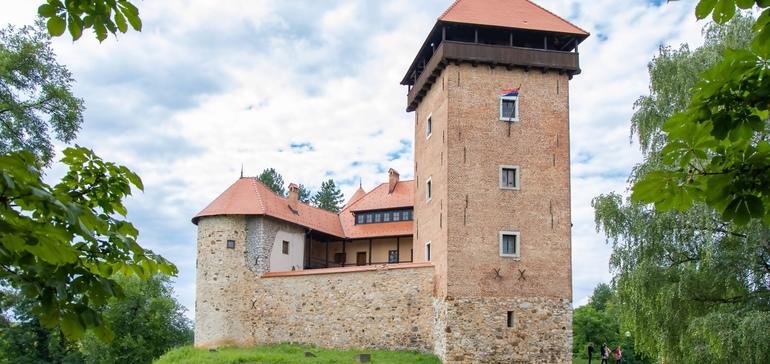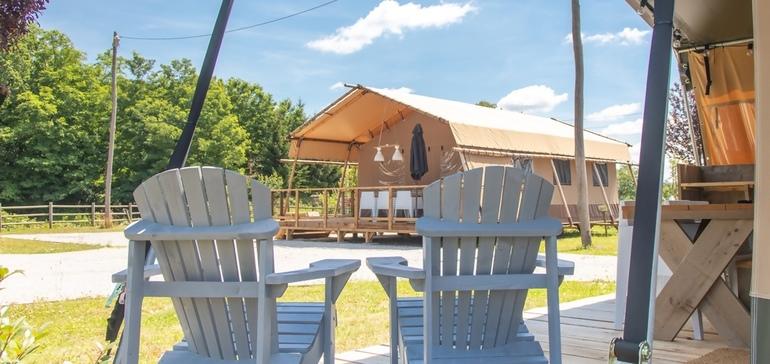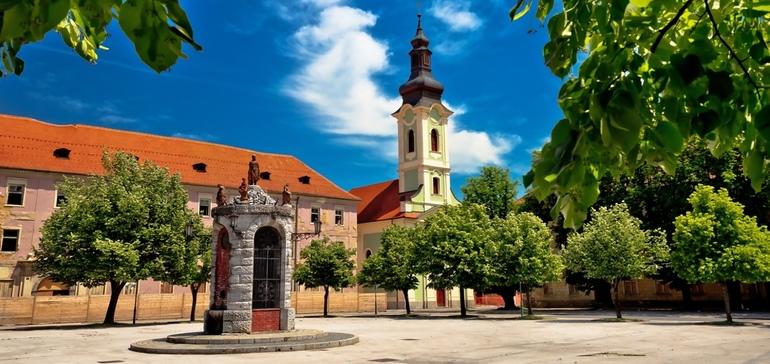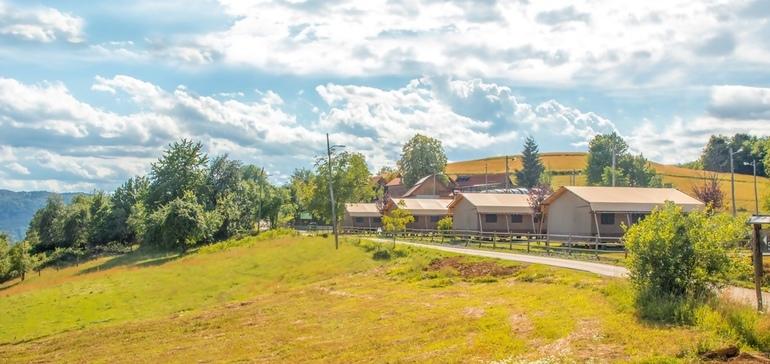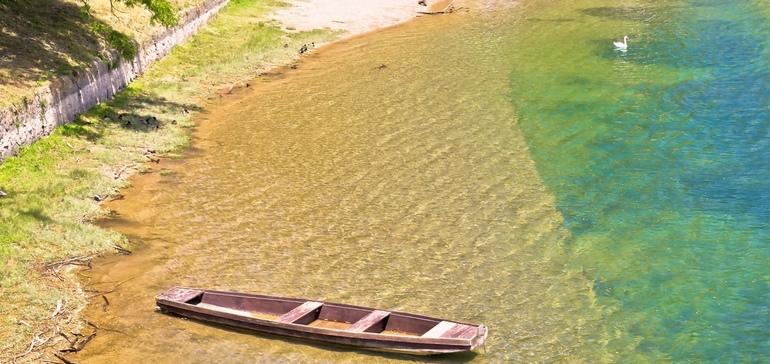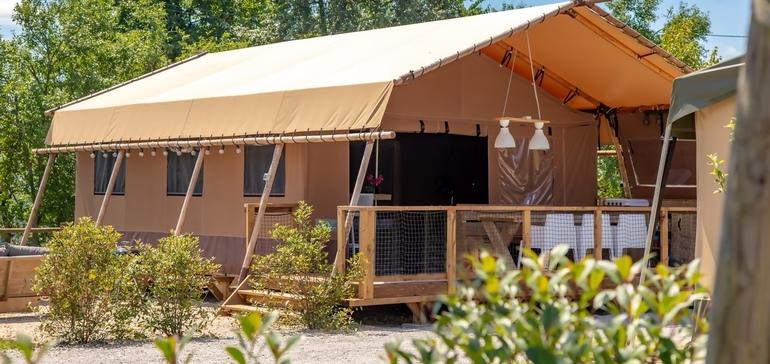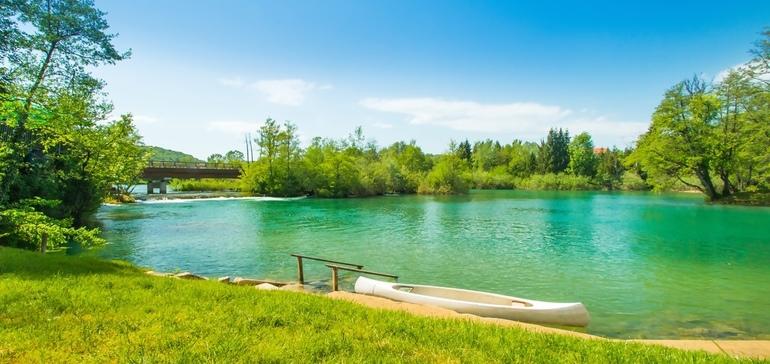 Karlovac as a perfect base for a visit to the Plitvice Lakes
Due to its central location Karlovac is the ideal base for a day trip to another absolute must-see: the Plitvice Lakes National Park. Sixteen turquoise lakes and more than ninety waterfalls are the backdrop of a number of beautiful hiking trails that will leave a lasting impression. The area is home to deer, wild boar, wolves, bears, badgers and lynxes, but you will also find more than 140 species of birds. So don't forget to pack your binoculars! The national park has been on the UNESCO world heritage list since 1979 and for good reason. From Karlovac you drive in about two hours to this bucket list place.
Comfortable and luxurious camping
Camping Heart of Nature has been personally selected as a pleasant and small-scale campsite for anyone who wants to explore Karlovac and its surroundings. You can choose to stay in the Base Lodge or theDesert Lodge XL with private sanitary facilities. Both glamping lodges offer the optimal camping feeling combined with the comfort of a luxurious holiday for the whole family. So after a day of exploration you can enjoy a fresh cup of coffee on your own terrace. And at night? Then you dream away tired and content in a heavenly bed, with the sounds of nature in the Croatian landscape in the background.
Book your vacation