All you need to know about how to drink caffe in Italy
Coffee or caffe (pronounced "caffè"), a small, strong espresso, is serious business. Allow me to reveal the secret to drinking coffee in Italy, because the place and the time of day, for example, are very important. Even the north and south of the country are divided over this issue. Time for a lesson in drinking coffee the Italian way.
 "Drinkingcoffee is a way of life in Italy."                      
The city that is home to the coffee trade: Trieste


It was the Arabs who originally discovered coffee by roasting coffee beans. They established the first coffee houses in Constantinople in the 14th century. The Arabic word Quahwa (coffee) means wine made of berries.

Trieste was and still is the city associated with the coffee trade in Italy. London and New York with their ports have meanwhile also become important cities in the coffee trade. Illy, which still has its head office in Trieste, was the pioneer of the espresso: brewed by forcing steam through coffee under high pressure, which produces a lovely froth.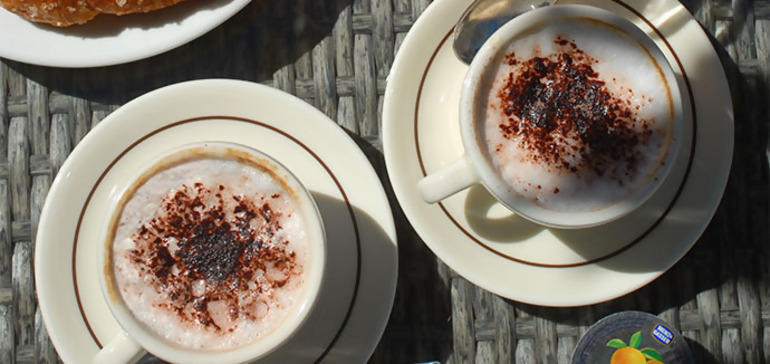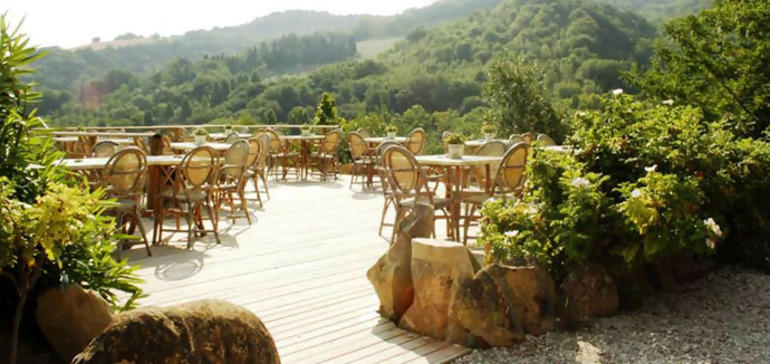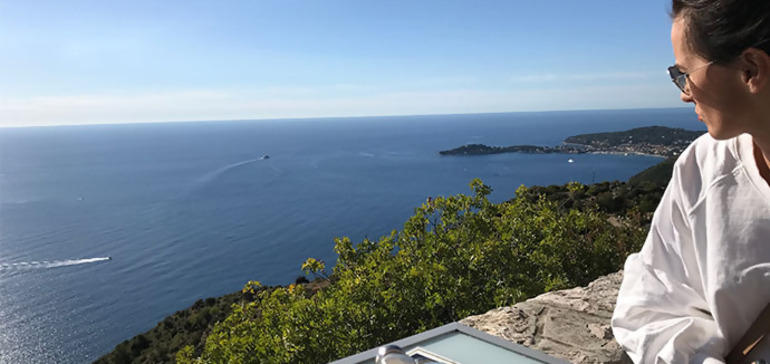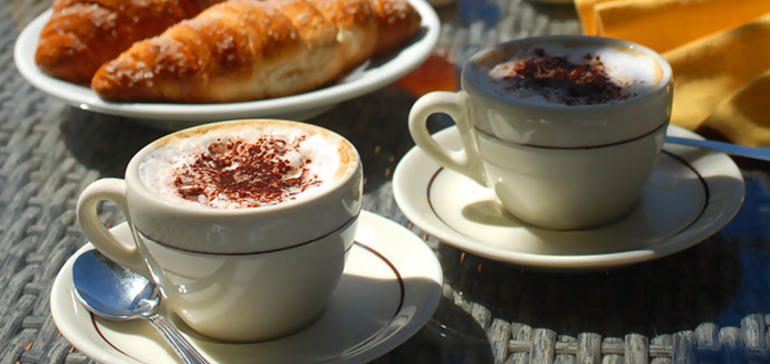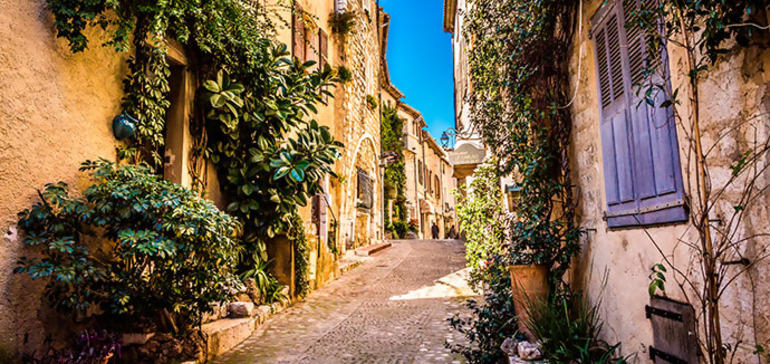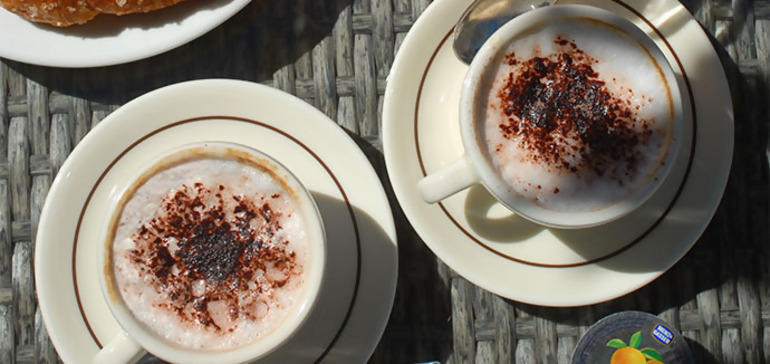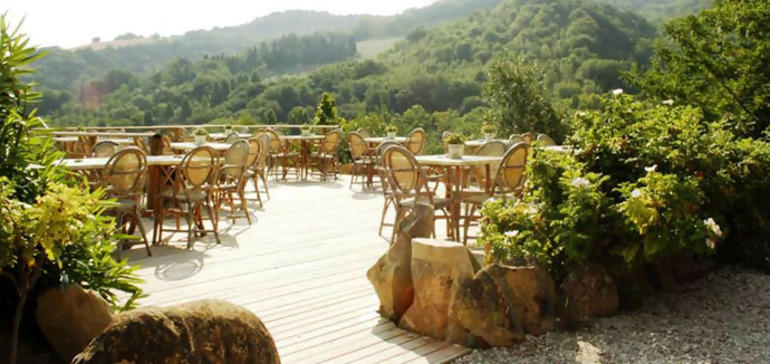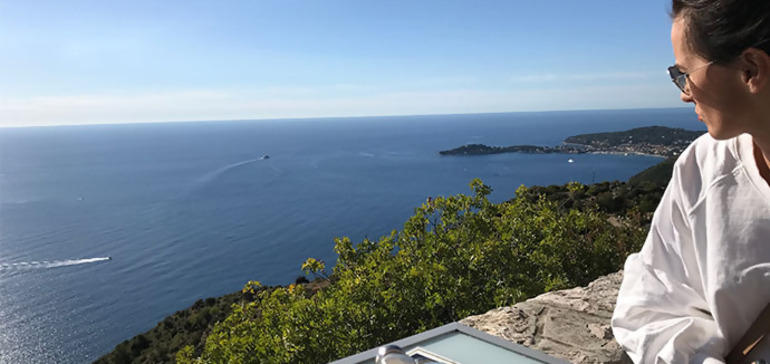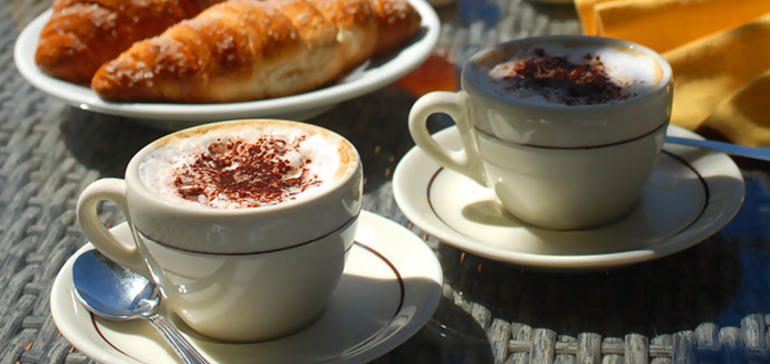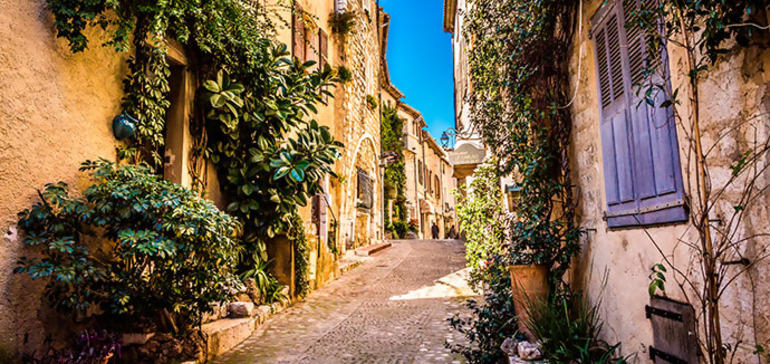 You only drink cappuccino before breakfast



Drinking coffee is a way of life in Italy. The Italians start the day with a cappuccino in the mornings. You drink it before breakfast and then preferably eat something sweet. Before Italians get to work in earnest, they quickly down an espresso standing at the coffee bar. Three seconds to be precise. You see, it is a single sip and not a huge mug containing an ocean of coffee, which they incidentally refer to as an Americano.

Lunch does not consist of a pile of sandwiches with spread, but is a lengthy affair and is usually the most important meal of the day, they take all the time in the world for it. Another espresso after lunch, again in an ultra-small cup.

Considered a little more feminine (but acceptable) is a latte macchiato to finish. We do not drink any more caffeine in the evenings, but the Italians are not concerned about being unable to sleep. You take your time to order another caffe, note the pronunciation of the last è, this is also rather precise. So, you do not order an espresso (even though that exactly is what it is).
The Italian coffee menu


-Espresso: a small cup of highly concentrated black coffee
-Caffe Macchiato: an espresso with a few splashes of milk
-Latte Macchiato: a glass of hot milk to which an espresso is added
-Decaf: this is unknown in Italy, it is like a pizza without tomato and mozzarella
-Caffe Doppio: a double espresso, twice as much coffee and twice as much water
-Caffe Con Panna: espresso with whipped cream
-Caffe Crema: espresso with more water than an espresso
-Cappuccino: one third espresso, one third milk, one third froth
-Caffe Coretto: espresso with a dash of liqueur, Sambuca, Grappa, or brandy
Never ask for a coffee to go!


In fact, asking for a take-away coffee is considered a blatant insult. After all, so much true love goes into making a good caffe that drinking it demands your undivided attention.

The coffee in Italy is not strong, but it is roasted longer and Arabica coffee beans are usually used, which are milder than the Robusta, which is more bitter and sour in taste.


discover more blogs from Rink-Jan
Spoiler alert: Game of Thrones film locations in Croatia that you want to see with your own eyes
Per saperne di più
Everything you want to know about the undiscovered destination Karlovac and its beautiful surroundings
Per saperne di più